Concord Corporate
Reliable Corporate Transportation in Concord
Got a corporate meeting to attend? We're there to get you there on time with our leading corporate ground transportation service Bay Area, San Francisco and anywhere in the world for coordinating your travel with the best fleet. High on technology, our travel experts can get you the best deal and manage a seamless billing experience for you. You can keep a track of your travels with our advance online travel reporting tools with amazing facts and graphs!
Get Started Now
Sign up to create a new corporate account, we'll contact you on the business day if you submit your inquiry between Monday-Friday 9AM-4PM PST.

Not just sedans & SUVS, we have a fleet of mini-buses, exotic sedans, luxury limos, party buses, and motor-coaches.
Flexible Booking
To Save You Time
Save your time, money and effort by making our agents dig out best booking plans for your travels be it today, tomorrow or future booking options.
Safety & Privacy
Always Comes First
We regulate strict rules for our drivers to keep you safe. Commercial licenses, drug tests and mock drives help us achieve that!
Upfront Rates
Will Save You Money
There are no hidden charges, what you see at the time of booking is what you pay. We provide upfront rates to keep you assured about our honesty and integrity.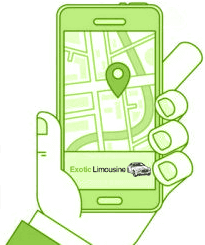 Advanced Technology
Accurate Rates Given with traffic patterns in mind
Our advanced website makes it easy for our customers to book vehicles online with only a few clicks.
Worldwide Booking
For Your Convenience
We offer convenient nationwide and world-wide booking.
Service Reliability
Always Count on US
We offer ontime service, not just once, but every time you book with us.
Customer Service
The Best-in-Class
We have the best people sitting ready to help you for an unbelievable customer service experience. We go beyond our comfort zones to make your travel experience worth remembering.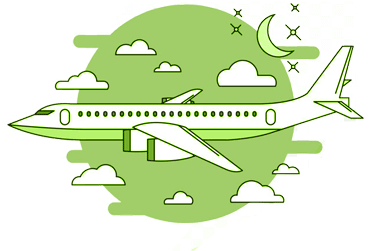 Airport Rides with Flight Tracking
You'll have a car waiting, even if the flight's delayed
We track your flight, so you do not have to worry about a car not being there for you
Get Started Now
Send us an inquiry & we'll promptly respond back within the same business day