why choose us?
Services we arrange, come standard with!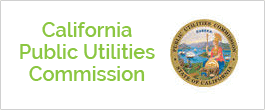 Licensed by CPUC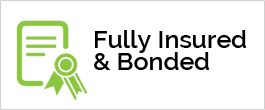 Fully Insured & Bonded Vehicles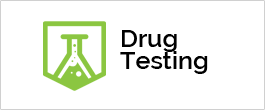 Fully Licensed, drug tested drivers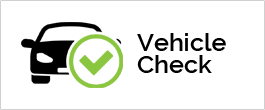 Vehicles with monthly inspections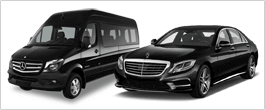 Newest Late Model Vehicles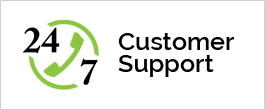 24/7 Customer Support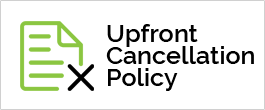 Upfront Cancellation Policy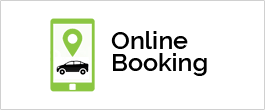 Online Booking & Cancellation
Book us for all of your transportation needs
Limo & Party Bus Service Santa Rosa
Concord Limo is specialized in the service segment of providing Limo & Party Bus Service Santa Rosa. We deal with luxury and high quality transportation services in Concord area. Santa Rosa has been witnessing growth in tourist numbers and naturally the transportation service demands are also growing with time. Additionally, many business travelers find value in this market, making corporate transportation a desirable service. Our company has the passion and experience to cater to all the transportation requirements shared by different category of customers, from luxury to economy. We have wide range of Limos, Party Buses, Sedans, SUVs and Executive Shuttles dedicated for transportation services in Santa Rosa. We also take up requirements for personalized services, going one step ahead of what we offer as part of our standard service offing. For those interested in visiting attractions of Santa Rosa, we have special services for visiting Safari West, Spring Lake Park and Trione-Annadel State Park. If required, we can provide you with all the local guidance required as a value addition.
Get the most from Online Bookings on our Website
Even though online booking is more or less a common thing when it comes to major travel services in the recent times, there is something unique with what we offer. Our highly superior and technologically advanced website has all the necessary features that will make sure your online booking experience is simple and hassle free. You can do everything on your smart phone itself. From checking the vehicles availability to bookings and cancellations, it's a one stop solution. Don't hesitate to reach out to us if you need more help, call us on 415-333-3366.
Transportation Services in Santa Rosa for Events and Occasions
Santa Rosa offers unique opportunities for the tourists and locals to celebrate life through many avenues. Personal celebrations and events keep happening all through the year and ideal transportation would plan an important role. Our transportation services are designed to suit all sorts of events and occasions. You can always let us know your plans and we can suggest or recommend the kind of transportation that will help you. Few of the suggestions are mentioned below –
Luxury Car Service to SFO, OAK, SJC, & SMF Airports
Santa Rosa Limo Service for Anniversaries
Bachelor & Bachelorette Party Limo & Party Bus Service
Night Out Limo Service
Birthday Limo & Party Bus Service Santa Rosa
Prom Limo & Party Bus Rental for Santa Rosa
Santa Rosa Tours & Bay Area Exploration
Fleet Selection in Santa Rosa along with Limos & Party Buses
Our fleet selection has unique value and because of that you as a customer can always look forward to great options. Transportation as a service can be utilized for many reasons, exploring the latest vehicle brands could be one of them. If you want to experience something new and unique every time you reach us, we will live up to your expectations. Our selection process is in line with the trends showcased in automobile exhibitions in Vegas every year. Check our few options below –
Rolls Royce Sedan & Limo
Escalade SUV & Stretch Limo
Chrysler 300 Stretch
Fleet of Party Buses & Coach Buses from 20 to 50 passengers
Mercedes Sprinter, Stretch Limos & Sedans
Hummer Limo
Bentley Sedans
SFO Airport Limo & Party Bus Service from Santa Rosa
We take Airport Transportation Services very seriously as we understand the stress associated with any kind of delay. We have exclusive team of chauffeurs and support staff who will address all the SFO International Airport transport requirements from Santa Rosa. You can utilize the advanced features on our website like Google feedback on traffic and distance to plan your booking well in advance. This will also help you in optimizing cost as there will be no scope for hidden charges. You can also book your Airport Transpiration to Oakland International Airport (OAK), San Jose International Airport (SJC), SMF Sacramento International Airport, (PAO) Palo Alto Airport in Palo Alto, Santa Clara County, CA, (HWD) Hayward Executive Airport, (LVK) Livermore Municipal Airport and (APC) Napa County Airport – Napa, Napa County, CA from any part of Santa Rosa.
Why opting for Concord Limo & Party Bus Service is special?
You may be the kind of a person who always does research about your service providers which is a good thing to do. If you are new to Santa Rosa and trying our services for the first time, we are happy to offer the best class services that are affordable and reliable at the same time. You can check out the major advantages of going with us below –
Vehicles inspected every 45 days
Full Online Booking & Cancellation
Drug tested & commercial licensed drivers
Latest Vehicle Models
Quality Customer Service
Pre-Trip vehicle inspection by drivers before every trip
Upfront Cancellation Policy
By encouraging online booking of our transportation services, we also take responsibility of protecting the personal information you key in. You will find us more professional and also with though knowledge about the local factors that may impact your travel experience. It is further our commitment to help you with ideal options when you choose us.